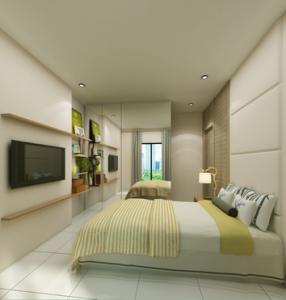 More Pinoy Entrepreneurs Aspire For Wealth
SAN JUAN CITY, METRO MANILA – With the Philippine economy reportedly becoming stronger amid the president's commitment to bigger infrastructure and service projects, a growing number of Pinoy entrepreneurs and business owners gear toward a faster track to fiscal success. In December 2016 alone, the Philippine Business Registry tracked a total of 21,447 business name applications, which reflects an increasing number of Pinoys that rely on earnings from their businesses every year; ultimately aiming for a wealth status.
START-UPS
Despite the projections of a brighter economic future, the struggles of start-up businesses remain. For instance, mom and business owner Arianne Ormita who started her wedding planning venture ' Arya Events' last year admits to the strains of coordinating with different clients and suppliers.
"The wedding industry can be very hard to newbies. I would describe my style as straightforward, as I am more of a risk-taker. Even though I can talk with my clients online, I still prefer to meet my business partners personally", she shares.
Living in the South, though not entirely limiting, poses the challenge of braving through Metro Manila's traffic just to make it to an event or a meeting on time. "I am beginning to learn how to manage my time well. Handling business and being a mom both require my physical attendance. So I aim for a way I could do both", she adds.
Meanwhile, buy and sell entrepreneur Kat Santos shares her attempts to manage all three of her PTS gadget stores in Ortigas Centre, Shaw Blvd. and Cubao. "I recently set up my second and third gadget boutiques to attract more people. While it does tap into a bigger market, it also demands more time from me to manage", she shares.
Santos, who is also a real estate broker, admits that small businesses need enormous attention and it's something she would not take for granted. "Since I live in Antipolo, and all our branches are in Quezon City, Mandaluyong or Manila area, I decided to rent a unit nearby. Even though this is extra expense for me, the time saved in travel is significant." she says.
STILL METRO MANILA
Although development works on residential and business districts in the outskirts of the city are being done, such as that in Sta. Rosa Laguna and Bulacan, the majority of trade and commerce still happen in Metro Manila, which is the reason that more small to large scale businesses open in this area. The demands of the industry are dynamic and countless, and while it is true that some do not make it through in a given duration, most business owners attest to the fact that both success or failure are attributed to the time spent working through all the processes from beginning to success.
"Developing a great brand or product is just as important as managing and growing the same. So small to large scale business owners must know the right things to invest on, such as a place that could support all their dreams of achieving a wealthy lifestyle", says real estate developer Empire East's president and CEO Atty. Anthony Charlemagne Yu.
HAVE THE RIGHT INVESTMENT
San Juan City, albeit the smallest in Metro Manila, is one with the most potential for aspiring entrepreneurs. Located at the centre of the map of Metro Manila, the boundaries of this vicinity all lead to the most flourished business and lifestyle destinations in the metro. In the south, 7-10 km away from its border, lies the buzzing financial capital Makati CBD, where the big and top corporations are located. Without traffic, Makati could be reached in 30 mins. the most via Makati-Mandaluyong bridge. In the eastern border, just 6-8 km away, is already Quezon City – the largest city in Metro Manila that is equally filled with important business and leisure hubs that offer the next strategic location to set up a business in.
San Juan City is also known for one of the oldest business complexes, Greenhills Shopping Center, that offers a diverse collection of products from clothing to gadgets. Most of the country's sought after hole-in-the-wall type of restaurants are also found along Wilson St. in the same San Juan area, which makes the vicinity more palatable and pleasurable to visit even by non-residents.
CITY LIVING MINUS THE UNWANTED CITY HASSLES
Despite business owners' aim to be present in all their endeavours, there is no denying that they are also family men and women who have kids, pets and their personal dreams to take care of. Thus, while it is advisable to live in Metro Manila, it is also of great importance to consider living within a community that not only is closer to business but also is conducive to health.
Much like the new residential development Mango Tree Residences that is currently being constructed along the beautiful, residential corner of M. Paterno and Ledesma Sts. This new two-tower development is strategically located in Metro Manila, and nearby spots relished by entrepreneurs but magically remains sealed among the serene roads of San Juan -- far from the city noise and pollution.
Its homegrown mango trees, as well as its premier design and gardens, make every dweller feel as if they're away from the bustle of Metro Manila - a kind of sentiment that every business owner needs. The ambience that this place gives off is something that could instantly clear one's stress away after a long day of business meetings and supervision.
Add that it comes equipped with rejuvenating amenities such as a swimming pool, a gym and a yoga station ultimately aids in the relief from city living demands and into an atmosphere of relaxation. A bonus feature for the hardworking entrepreneur.
Succeeding in business requires a lot of hard work, perseverance and smart decisions. The important thing is to cultivate a heart of the brave and a home that will support one's dreams of a wealthy life all the way. Know more. Call Empire East at 810-3333 or visit www.empire-east.com. You may also e-mail inquiry@empire-east.com or like/follow @empireeast on Facebook, Twitter and Instagram.

###